2.5 minute read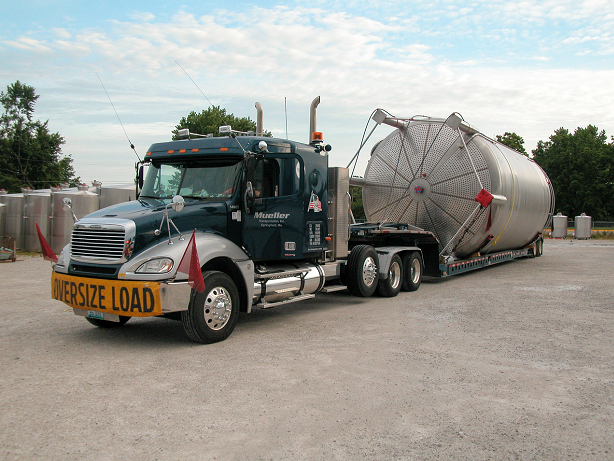 Your company's supply chain may not be something you think about every day, but it is a vital part of your business's day to day operations.
Whether you are working to minimize the cost of a component you need to order or working with a supplier to figure out a unique solution, your supply chain can determine the success of your business.
Here are four simple tips to help you maximize your supply chain efficiency.

1. Use a Single Supplier
Using a single supplier can be one of the simplest ways to reduce any supply chain issues you may be having.
The main benefit of using a single supplier is that it won't take extensive research and planning to know that your components are compatible with each other.
Component suppliers have consistent methods and consider the compatibility of the products as they are being fabricated. You can also avoid the hassle of placing several different purchase orders to different vendors.
Add in savings on freight costs and buying from a single source supplier will help you stay on budget.
On the other hand, it is important to keep a backup plan for unforeseen situations. If your preferred supplier can't fulfill an order in time because of backlog it is important to know where to turn for a quick quote.
2. Use Accessible Purchasing Methods
Your business likely has established purchasing methods and mechanisms. Suppliers should be able to meet your particular needs and preferences when it comes to fulfilling a purchase order.
One of the most common ways a supplier will meet your needs is through accessibility. Look for tools and resources that make the process of placing an order easy and efficient.
Online stores and RFQ forms are two examples of accessible purchasing options. When options like these are readily available you save both time and money.
3. Seek Expert Assistance
One important, and sometimes overlooked, factor affecting supply chains is how knowledgeable your supplier is about your industry.
This comes into play primarily for custom component orders, but can also affect standard components and replacement parts as well.
When you need quick turn around on an order an experienced salesperson and skilled production team can quickly come up with a solution that works. You supplier's timeliness and accuracy will affect important supply chain challenges like delivery dates and your own production efficiencies.
4. Request Efficient Delivery Methods
Most tank component suppliers have a wide variety of shipping options available. What if the same partner you trust to make your tank components could also deliver them?
Some suppliers have their own transportation services. These in-house services may have higher costs, but they are also more reliable.
Additionally, specialized transportation resources reduce the likelihood of damage being done to your components during transport. Using this more reliable form of transportation in your supply chain can help you reduce the risk exposure of your project.
Check out this example of careful planning and execution by Paul Mueller Company's specialty hauling unit.
Companies like Walmart and Amazon dominate their respective markets primarily because they make an efficient and reliable supply chain a priority. While every business has different goals and supply chain needs, having a robust supply chain is essential for your business' success.
If this article was helpful to you, we've created another resource to help you learn more about the tank components industry. Click the link below to download the Tank Component Buyer's Glossary of Terms.