2.5 minute read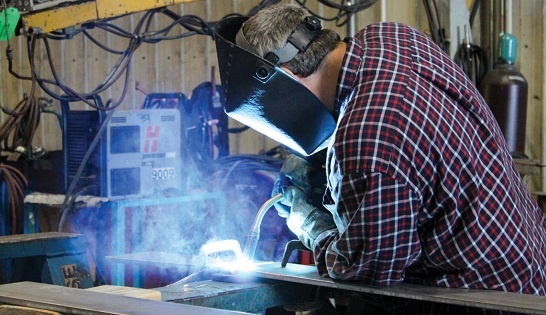 Your success as a tank manufacturer depends on having a partner you can trust to protect your bottom-line. However, choosing the right company to rely on for all your tank needs may seem like a difficult process. So what qualities are most important in a tank component manufacturer relationship?
A trial-and-error approach to business partnerships will often result in less than satisfying exchanges. Weeding out unfit companies in that way will waste both your time and energy.
Keep your projects on budget and schedule by choosing a partner that demonstrates these four exceptional qualities: clear communication, technical knowledge, uncompromising quality, and competitive lead times.
1. Clear Communication
It is extremely important that your tank components supplier clearly communicates. Partnering companies rely on key information from the other to carry out various tasks. Unclear communication can cause misunderstandings about lead times, product details, and other expectations.
Choosing a vendor who clearly communicates can be as easy as starting a conversation. Are they willing to help you troubleshoot before they even get the job? How long does it take a company to get back with you?
A worthwhile company will respond to customer emails the same business day they are received.
2. Technical Knowledge
Safety, quality, and efficiency start with product design. Your manufacturer should incorporate these three factors when selling, designing, and producing your component.
Your supplier should be well versed in not just the production of tank components but entire vessel construction as well. A knowledgeable supplier will ensure the highest quality and easiest fit up for your tank assembly operations.
3. Uncompromising Quality
True, price is an important factor to take into consideration when making purchasing decisions, but quality is what elevates one company's products above the rest.
How can you be sure your manufacturer has a high quality standard? Look at their mission statement and their legacy. This can often be found on the company's website in the "about us" section.
Do they communicate the importance of quality to their company? Are they proud of who they are and what they have accomplished? Do they offer quality programs available in house?
Quality components are essential for your customers' satisfaction as well. Your company fabricates high quality stainless steel vessels, so you want the highest quality components to go into your vessels.
Your reputation for quality is closely connected to the quality of your tank component supplier. A supplier that demonstrates that their quality program exceeds your expectations is a partner you can trust.
Lasting products will save both you and your customers time and money in the long run.
Social media ratings and referrals from past customers are some of your most valuable resources. They can tell you about not only the quality of a supplier's products but also the quality of their customer service.
The highest quality manufacturers will have consistently high ratings, referrals, and quality products.
4. Competitive Lead Times
Your supplier's production and distribution speed affects your company's efficiency. You can't afford for an order to be late because you have deadlines to meet too.
Slow or inconsistent lead times will hinder your project's progress and profit. That's why it's important that your partner company have competitive lead times.
What factors affect lead times? To determine whether a company has competitive lead times, consider each of these items.
Manufacturing Processes

Does the manufacturer have efficient production processes?
How do they fabricate the product you are asking for? Some companies have machines that form tank heads faster than the average fabricator.

Inventory Management

Can the company tell you how much of a certain product is in stock? On occasion, manufacturers will have material or replacement parts in stock. The in-stock materials and parts will decrease the turnaround time for your order.

Supply Chain

What forms of distribution is the company currently using? Shipping options should be timely and have a low risk of damaging your product.
In addition to these qualities, you want to make sure the company you're working with is healthy. If your tank components vendor puts a priority on these 3 attributes, you can feel comfortable knowing you are doing business with a trusted partner.