You have dreams of taking your amazing beer recipes out of the kitchen and into a commercial brewery operation, for everyone in your proverbial backyard to share. Or maybe you took that leap a while back and have been brewing a few BBLs a year. Now you feel ready to upscale to a regional model and find even more appreciative craft beer customers through distribution.
With 50-years of engineering and manufacturing craft brewing equipment under our belts, we have collaborated with brewers who are ready to go big and those who need a few more years of due diligence. Our resident brewery and process technology expert highlights the key milestones to reach before it's go-time on a 30BBL system or above.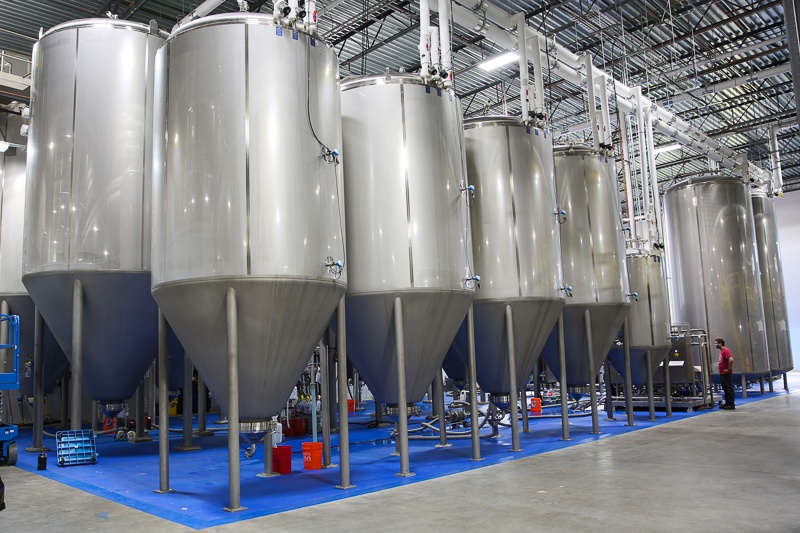 Production Plans
Did you meet with a bank to secure financing? Then you likely had to present a business plan and this will have your production goals fleshed out. Your equipment partners need this information too, so they can help you layout your new facility to meet those goals and help you see growth beyond them.
When we talk to breweries that are going to that next level, we can foresee when their equipment plans don't line up with their growth goals. You want equipment that will allow reconfiguration and efficiency in your brewery. Having worked with so many different spaces and layouts, we can help you avoid pitfalls that could limit you later and build you a brewery that is geared for growth beyond this current expansion.
Financing
Again, did you meet with a bank to secure financing? Or maybe you have private investors or your own capital to bankroll the build. Either way, before you start issuing requests for quote, have your budget number solidified and sourced to get through the bidding process more efficiently.
To realize your goals of becoming an in-demand craft brewery, you need to have the capital in place to dream how big you need to dream. If demand for your beers is going up 20% year over year, that's a different plan than a 5% year over year increase. We can help you think big picture and once the financing is secure, you can move unfettered through the bidding process to get the equipment and facility built.
Real Estate
Often times a brewery will find themselves so busy that they want to expand fast, but are not sure how or where. We have worked solutions for expansion in all types of spaces, including some very unique breweries. So whether it's expanding at your current brewery, converting a different building, or starting from scratch in a greenfield, know your real estate plans before trying to figure out equipment.
If you don't know the space where you will be putting the new equipment, you will spend so much time running different scenarios with your general contractor and equipment partner that it will waste your time and money, especially if you change drawings down the road. When you start the conversation, have the real estate nailed down, so your vendors can lend their expertise on what specifications you will need on your equipment based on where you are building or expanding.
Schedule
If you have the previous three items checked off the list, then the time to contact your equipment partner is now. With production goals, financing, and real estate in place, they can effectively give you quotes on the right size equipment with the appropriate fittings and considerations. Then it's a matter of getting on their production schedule, check out the samples below or click the link to see how long your project might take:

Click to enlarge
Now you have a better idea of what your next steps should be and you are on your way to expanding your capacity with the right brewing equipment and expertise!
From microbrewery to regional craft brewery, O'Fallon Brewery in St. Louis, MO had a dream to expand. Read their whole story to see how it was done!