Beyond the Brewery Patio
After nearly 3 months in lock down situations, just the sound of keys unlocking the brewery doors brings a rush of joy, but the brewery inside and the world outside are not quite the same. The business model and the pretzels you left behind in March, not to mention the beer, might have gone stale.
Reopening your existing location as COVID-19 restrictions ease, is probably the right move.. The question is, what happens if there is a resurgence? Limited patio seating may not be the solution that keeps the cash flowing.
Various reports suggest that one reason craft breweries struggled when COVID-19 hit is that their business model focused on a primary tap-to-glass revenue stream. In many cases canning and distribution were in planning or on the back burner making it hard to pivot to package sales.
Breweries are surviving. Survivors are reacting and adapting quickly, in many cases turning their tap rooms into bustling distribution centers. In a matter of days, a Friday night no longer meant a packed patio, but rather, managing curbside orders and dishing out deliveries. But was it fast enough to save the beer and their business?
Will the customers come back? As many states head into Phase 2 and Phase 3 of reopening, customers are showing a reluctance to reenter bars and restaurants for fear of contracting the virus.
"I do think that the vast majority of breweries make it to reopening day, assuming that day is at some point in June or July," says Sam Hendler, co-founder of Jack's Abby Craft Lagers, in the April 30 issue of Beverage Dynamics. "The question is, if it is 90 days until reopening, what does day 91 look like? Day 92? Day 120? How fast will consumers come back into taprooms, bars and restaurants?"
Even with the ability to can and sell curbside, lower sales have forced many breweries to literally flush profit down the drain as their batches reached expiration dates. This just exacerbated the situation, adding cash losses and frustration to the mix.
A Bright Spot
Brewing companies are sitting down all over the country and stress testing their business models. They are looking at options breweries have to keep beer fresh longer when business dips or dries up entirely. One answer: Serving Beer Tanks.
For many years Serving Beer Tanks have been used throughout Europe for the transportation and serving of beer. Take a step beyond that - put the tank right in your tap room and serve there, removing the need for a cold room and kegs.
Using the Right Tank for the Right Job
Historically, brite tanks have been used to clarify beer prior to packaging. In microbreweries and brewpubs brite tanks have many roles, in some cases storing beer until it is served. However, serving beer tanks have less head space, allowing the beer to stay fresher longer with less transfer and handling. What's even more important is the long-term planning for growth. Serving beer tanks can directly feed a canning line. Additionally, because the bag-in-tank system keeps the beer fresh and cool, increasing product shelf life while decreasing the chances of pouring it down the drain … just in case there is another downturn in sales.
---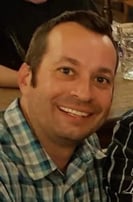 Jim Carleton, Lead Technical Resource of Brewing & Innovation Group, Boston Beer Company, tells this story:
"Using the bags and filling the tank is easy, it just takes a time or two to get the process down. The tanks maintain the quality and sensory character of the beer as well as a keg, if not better (since there is no headspace as the tank empties). There is no residual flavor from the bag, and provided that you fully purge your transfer lines, there should be no DO pickup. The tanks also hold carbonation and temperature very well. I have seen a partial tank hold full carbonation even when left without head pressure for several days."
---
Marketing the New Brewery
Consumers, now either cash-strapped or fear of being so, aren't curtailing their beer intake. Instead, they are buying what they know instead of taking chances on purchasing something they find out they don't love. Not only does your business model need to adapt to a COVID-world for keeping customers, you need to figure out a way to attract new drinkers. Now more than ever, your marketing has to count and this can begin and continue with your distinct branded flavors. We have developed a dosing infusion system that reduces the amount of product needed like coffee beans or fruit and actually produces stronger flavors in less time. The maxxLup Flavor Infusion system and the Serving Beer Tank has proven to not only build the profile you're working toward, but keeping it.
One great sip can lead to a lifelong customer both on your patio and drinking from their own home.
Here's to a Stronger Tomorrow
If you would like to see how our products could fit into your footprint, we are available for in-person or virtual tours. Click here to request one.